Hospis Malaysia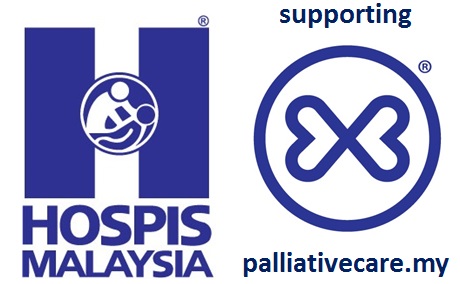 ---
Throughout the Covid-19 pandemic, patients with life-limiting illnesses were advised to stay home and minimise hospital visits to stay safe. Our domiciliary service supported by a 24-hour emergency service proved to be a life-line for these patients and their families as our clinical team amidst on-going movement restrictions strived to ensure that these patients' pain and other physical and emotional distress continued to be managed while they remained at home to remain safe. Support was also provided to their families to ensure that they were able to cope with managing the patient at home.
Hospis Malaysia is a charitable palliative care organisation, offering domiciliary palliative care to those with life-limiting illnesses, while training others to reach those we cannot reach. Our domiciliary service is supported by a multidisciplinary team of doctors, nurses, a pharmacist and an occupational therapist, and our teaching platform consist of a faculty of practising professionals from across the world.
The goal of palliative care is to alleviate the physical and emotional suffering of patients and families impacted by serious illnesses such as cancer, organ failure, degenerative neurological conditions, and more recently long-Covid, so as to improve the patient and their family's quality of life and enable the patient to continue to live as comfortably as possible with dignity.
Studies around the world have demonstrated that most patients with these illnesses prefer to be cared for at home, closer to their loved ones, within a familiar environment. The domiciliary palliative care team at Hospis Malaysia works to meet its patients' preferences by treating and caring for the patients in the comfort of their own place of residence.
*The Ministry of Health estimates that every year more than 100,000 Malaysians require palliative care, and this number increase to more than 230,000 by 2030. Sadly, currently less than 10% have access to it.
Help us to ensure equitable access to palliative care for all in need.
* Ministry of Health National Policy & Strategic Plan 2019-2030
GET IN TOUCH

ORGANISATION STATUS
| | |
| --- | --- |
| Registration No. | 223675-X |
| Tax-Exempt LHDN No. | LHDN.01/35/42/51/179.6.3990 |

WHAT THE FUNDS ARE FOR
Funds raised through KLSCM 2022 will be used to fund our patient care services which are offered to our patients at no charge. The cost of treating one patient is approximately RM20 per day. Each year, we care for approximately 2,000 patients. Our services includes:
Regular contact by home visits and telephone calls by our clinical team to manage the physical and emotional well-being of the patient
Medication and medical supplies
Loan of medical equipment (when required)
Access to a 24-hour emergency call service
Weekly group rehabilitation sessions at our centre in Cheras
---
Patient stories during the Covid pandemic
Patient stories during the Covid pandemic
Patient stories during the Covid pandemic
Weekly outpatient rehab session
Training and education for healthcare workers