About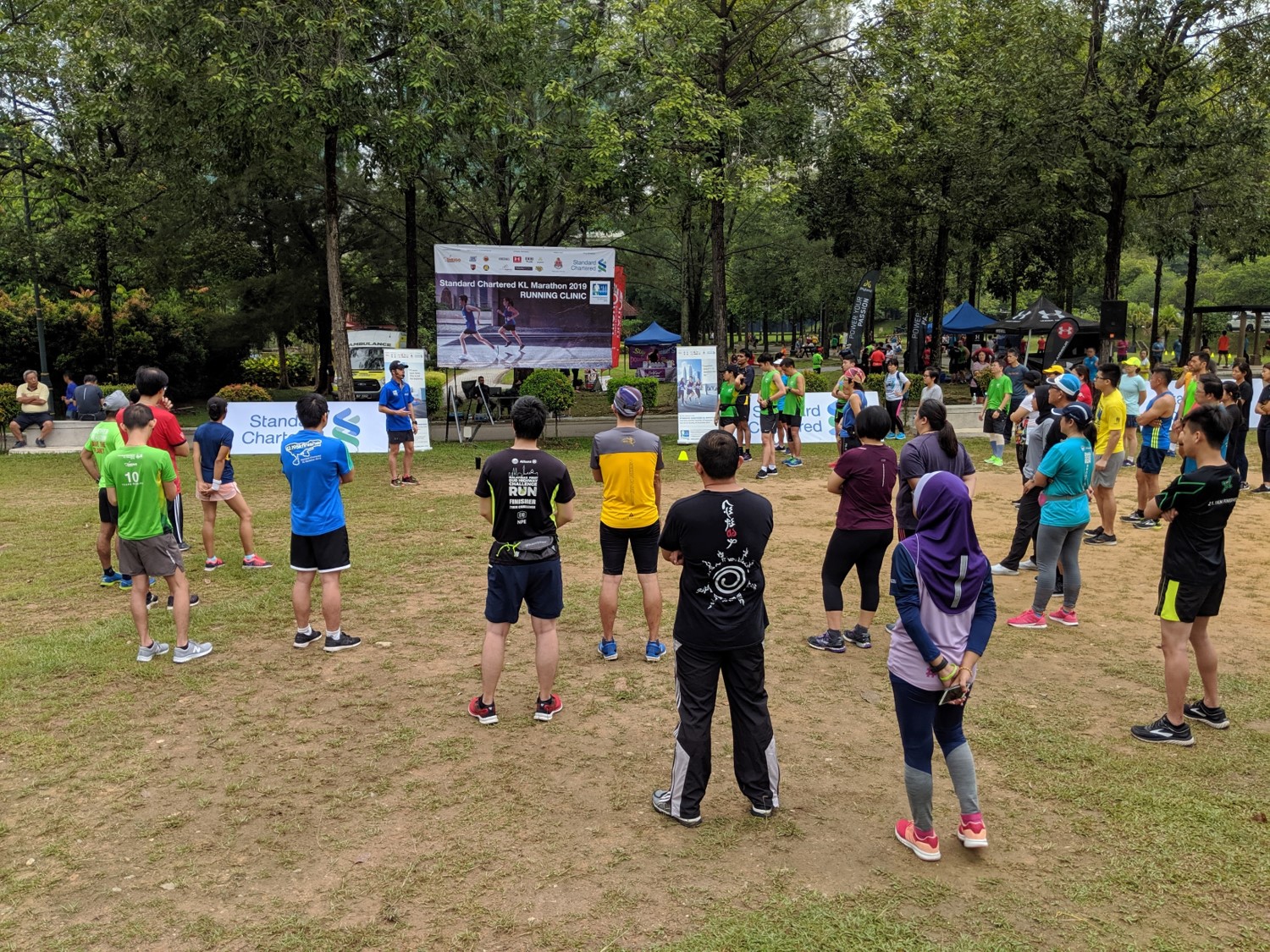 So here you are! You have signed up for the Kuala Lumpur Standard Chartered Marathon, and the next steps in preparing for the race ahead will be an important one. This is the primary reason why we created the KLSCM 2022 Running Clinics, to help runners prepare together with certifified coaches.

Get Started
Whether you are coming out from inactivity, or a frequent miles cruncher, the KLSCM 2022 running clinics is a great place to get started!
Led by our long-time head coach, Mark Williams; runners can expect good vibes and knowledge as you go along! Each session covers a single topic from the fundamentals of running, your running form, all the way to nutrition!

Get Better
In every KLSCM 2022 Running Clinic, you are given a running chip to track your performance. Do a dive into the data to see where you squeeze out efforts in, or analyze how did you feel about the run!

Get registered
The running clinics are complimentary to all KLSCM 2022 participants, and registrations open up in stages. In view of health and safety, each clinic has limited spots. Sign up fast as registrations are on first come first serve basis.

Attending the clinic
Please arrive early so that we can verify your registration at the sign-in counter. You will then be assigned with a corresponding bib with timing chip. At the end of the session, please return the bib to sign out.