KUALA LUMPUR STANDARD CHARTERED MARATHON
This year will see a slight change to the name of the premier distance running event in Malaysia to highlight its tourism potential.

There will be 1,900 running tourists arriving to participate in the race this year, representing 73 countries from all over the world, which is our highest number yet. In light of this, the Kuala Lumpur Mayor has proposed that the name of the event be altered to give the city more prominence in order to encourage more running tourists and their entourages to the city.

Moving forward the event will be called the Kuala Lumpur Standard Chartered Marathon (KLSCM) with #klscm2019 and #klscm as the new social media hashtags.
---

APPAREL EXCHANGE MARKETPLACE

Ordered the wrong T-shirt or singlet size? Preferred size was not available during registration? Runners can now exchange their KLSCM running apparel and the Full Marathon finisher T-shirt with other runners!

The Apparel Exchange Marketplace is a platform to connect runners and ease the process of exchanging apparel. To know how it works, click here. To head on to the Marketplace, click here.

This platform will be made available from now until 11.59pm, 15 October 2019. Terms & conditions apply.

---

RACE ENTRY PACK COLLECTION

To ensure a smoother collection process, the Race Entry Pack Collection (REPC) counters will be divided into two areas. The first area is for collection of the running bib, event bag, towel (for Full Marathon only) and sponsored goodies. The second area is dedicated only for collection of the running T-shirt or singlet.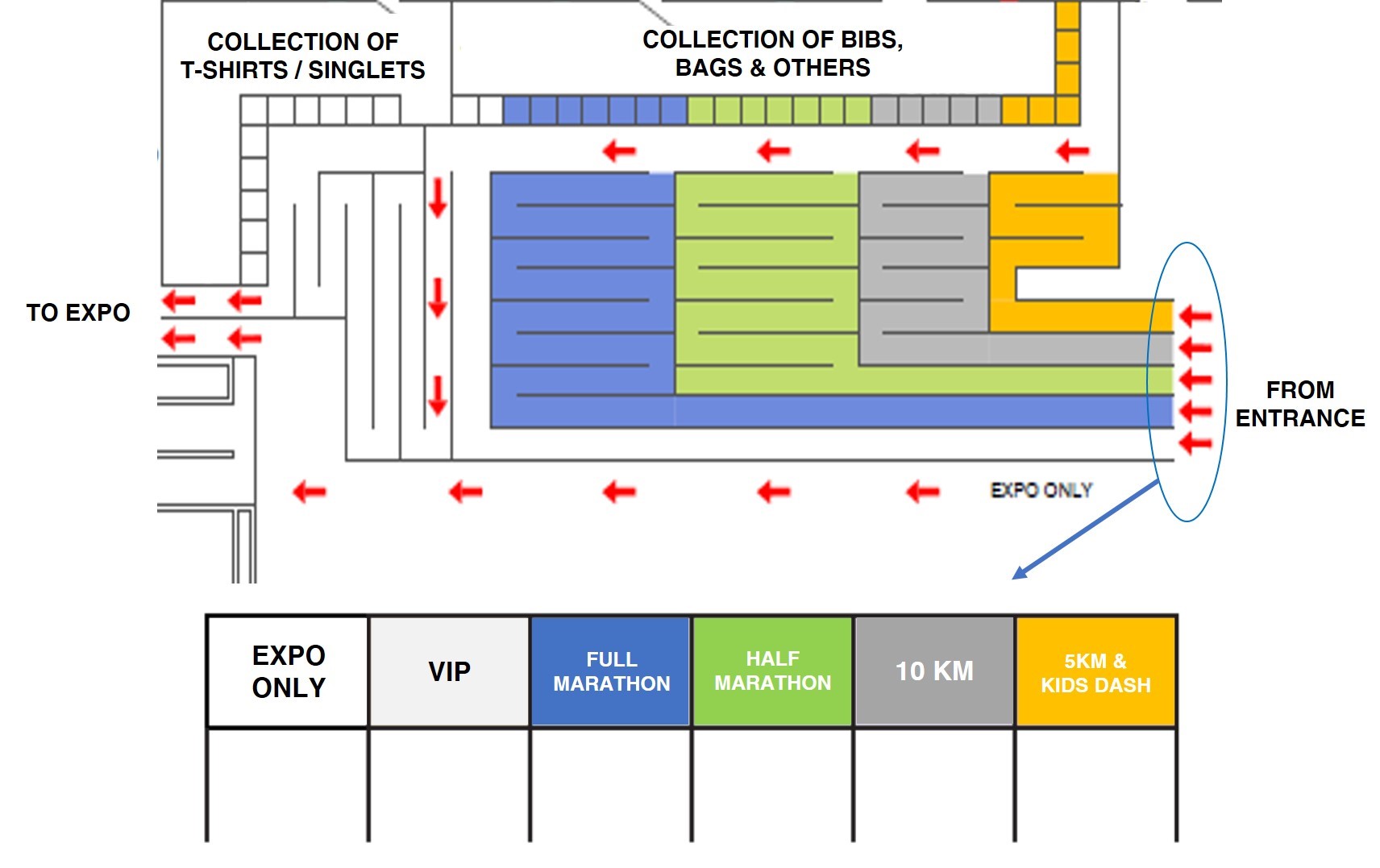 The peak periods for collection of Race Entry Packs are:
26 September 2019 - from 11.00am to 1.00pm
27 September 2019 - from 11.00am to 1.00pm & from 6.00pm to 8.00pm
28 September 2019 - from 10.00am to 12.00pm & from 2.00pm to 4.00pm
So do plan ahead to avoid congestion during the collection hours.

Before Queueing
Prepare your confirmation slip, NRIC and/or passport
Queue according to your respective category lane

Collection On Behalf
Prepare all relevant documents

Confirmation slip
Letter of authorisation
Representative's NRIC / passport
Photocopy of runner's NRIC / passport

If collecting for multiple categories, queue at any related lane
Limited to 6 packs per individual.
To download your confirmation slip, please log in here.
For more information on REPC, please click here.

---

PUBLIC TRANSPORTATION ON RACE DAY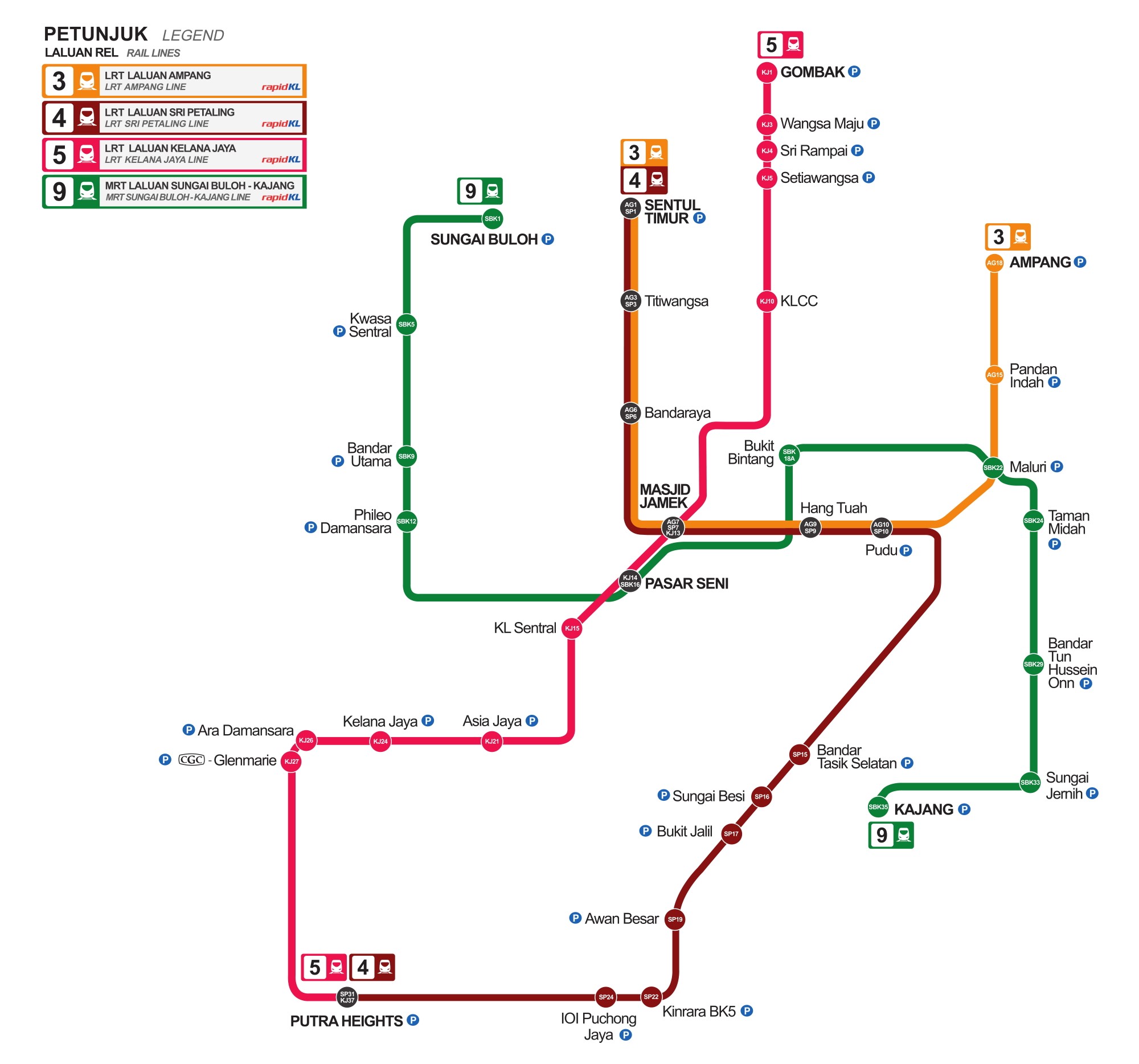 Make sure you plan your trip to race day early and be mindful of road closures. The full list of road closures can be found here. We strongly recommend that you make use of the public transportation services.

Courtesy of Dirigo Events, rides on the LRT trains are free from 1.45 am till 6.00 am on Sunday, 29 September 2019. Only a number of selected stations will be opened, so find the LRT station closest to you here. The Masjid Jamek station will be the closest station to alight from for Full Marathon and Half Marathon runners and Bandaraya station for 10km category runners.


Last but not least, stay tuned and follow us on our social media pages for regular updates!
Website: www.kl-marathon.com
Facebook: SCKLmarathon
Twitter: @scklmarathon
Instagram: klscmarathon