Futuremakers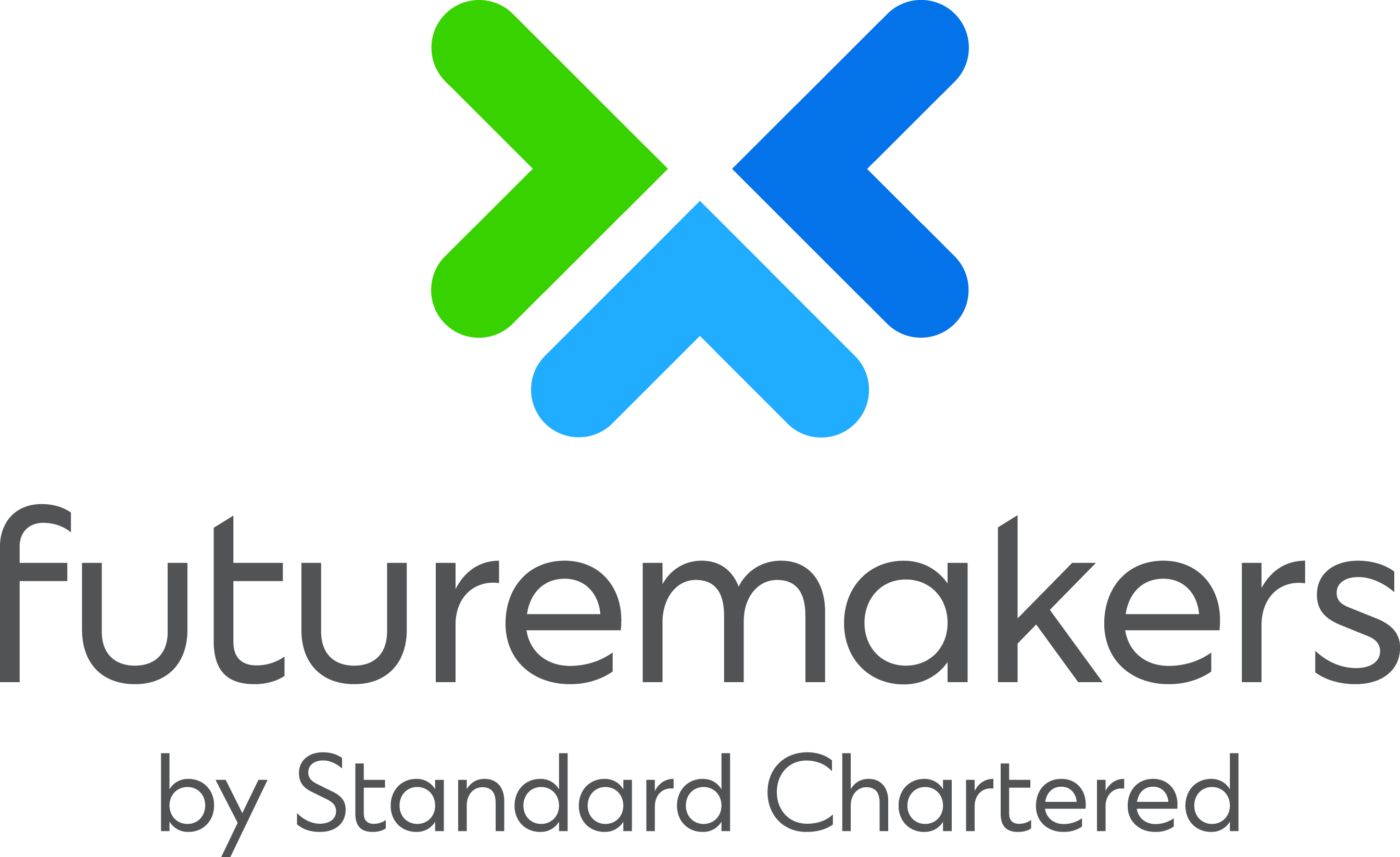 ---
At Standard Chartered, we believe everyone deserves the opportunity to realise their potential. Globally, more than 200 million young people are out of work or live in low-income poverty. In a report by Malaysia's Institute of Strategic and International Studies (ISIS) in April 2020, Malaysian data indicates that risks of unemployment rates for our 6 million youth are persistently higher and tends to be much more sensitive to economic conditions than the overall unemployment rate. The economic impact of the global COVID-19 pandemic has made this worse.
Futuremakers by Standard Chartered is our global initiative to tackle inequality and promote greater economic inclusion for young people in our communities, especially girls and the visually-impaired. Our ambition is to raise USD50 million (through fundraising and Bank-matching) between 2019 and 2023 to empower the next generation to learn, earn and grow. Through Futuremakers, we will use the unique skills of the Bank, and our employees to share skills and build the capacity of young people to access jobs and economic opportunities that will close the inequality gap. We will be inviting disadvantaged young people to take part in our community programmes to learn new skills and improve their chances of getting a job or starting their own business. We are integrating financial education throughout our programmes.
Standard Chartered Malaysia's Futuremakers programmes highlights:
COVID-19 relief - Guided by the premise that quality education breeds good leaders, the Bank donated MYR1 million and MYR404,000 to not-for-profit organisations Teach For Malaysia (TFM) and WOMEN:girls respectively to ensure the continuation of learning for underprivileged students nationwide during this uncertain time. The donations to TFM and WOMEN:girls are expected to impact over 6,000 students nationwide and we hope to make a positive difference to the lives of those in need, ensuring their education remains uninterrupted so that they can realise their potential to be the country's future leaders
Goal - A collaboration programme with WOMEN:girls to equip young girls with the tools to embark on a career, drive the economic empowerment of girls and improve gender balance in businesses. To date, we have reached out to more than 8,000 students across Klang Valley with 250 Goal girls graduated following their successful completion of 17 weeks of Goal modules
SEtia - A collaboration programme with the Malaysian Global Innovation and Creative Centre (MaGIC), to deliver a capacity building and training module for 50 social entrepreneurs in Malaysia. To date, we have close to 50% women participate in this programme
Growing GiGs - A collaboration programme with the Global Entrepreneurship Movement Association (GEMA) to empower youths with adequate technology, knowledge, and access for them to be able to participate in the Gig Economy and increase income. To date, 40 youths have been trained from which 25 have been employed by programme partners
MyITCrew - A collaboration programme with the National Autism Society of Malaysia (NASOM) to equip autistic youth with basic IT skills and provide opportunities that enable them to position themselves in the job market. To date, 20 students have benefitted from this programme


GET IN TOUCH
| | |
| --- | --- |
| Address | Standard Chartered Bank, Corporate Affairs and Brand & Marketing, Level 26, Equatorial Plaza, Jalan Sultan Ismail, 50250 Kuala Lumpur |
| Phone | +603 7682 9000 |
| E-mail | [email protected] |
| Contact Person | Mastura Adnan, Head Brand, Sponsorship & Sustainability |
| Website | https://www.sc.com/my/ |
ORGANISATION STATUS
| | |
| --- | --- |
| Charity No. | 1184946 |
| Tax-Exempt LHDN No. | N/A |
WHAT THE FUNDS ARE FOR
Your donation will go to Standard Chartered Foundation (SCF) to support our Futuremakers programmes globally. Established in 2019 by Standard Chartered Bank, SCF is a registered charity in England and Wales. Standard Chartered PLC has chosen the Foundation as the lead partner in delivering Futuremakers by Standard Chartered. It is also a delivery partner for the Standard Chartered COVID-19 Global Charitable Fund, to support communities impacted by COVID-19, through economic recovery programmes under Futuremakers.
---